We adopt the SCRUM methodology for the Software Development Lifecycle and we apply the best practices of SCRUM on all software development teams within SDIBO.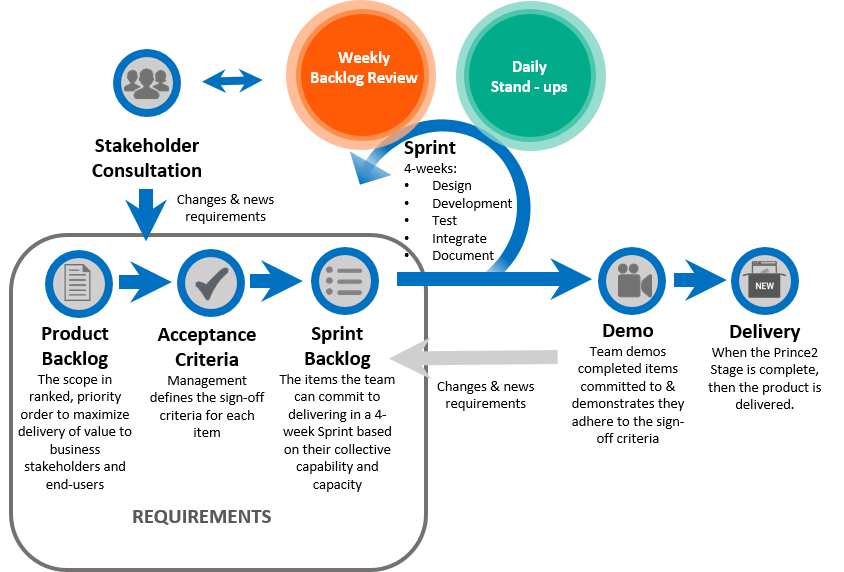 By following SCRUM, our development process has become transparent and reliable to our clients. This predictable process allows us to deliver the software and features our client requested the first time and within the estimated timeframe.
WHY CHOOSE SCRUM FRAMEWORK?
Fast Adaptability
Scrum is an agile process framework that has proven to work in project/product development environments that experience rapid change and/or emergent requirements, so the process is easily adapted to changing requirements.
Feedback
With Scrum, you can receive and incorporate customer feedback at the end of every sprint, which means your results get shaped by real-world use. This makes it much easier to keep customers and key stakeholders closely involved and engaged.
A Happier, More Productive Team
With Scrum, our developers get to build things quickly that people then get to use, which is exactly what gets engineers excited.